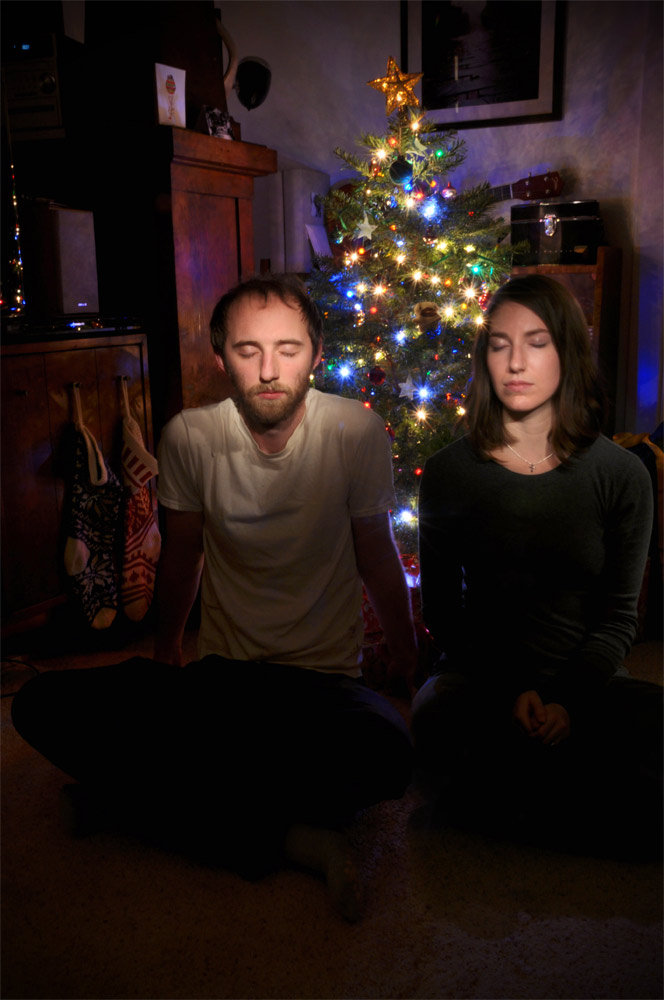 This post is a few days late, but it doesn't matter. Merry Christmas to you! And/or Happy New Year! Jess and I haven't been able to get organized enough to send out a card to friends/family. We're slackers I guess, but we took this photo in hopes of getting half-way toward achieving a Christmas card. The photo is a long exposure, about 12 seconds, but we shot two photos... one of each of us while the other waved a flashlight beam in the other's face. Ugh, I'm not very articulate. Sorry for my clumsy description.
Aside from taking photos, I haven't drawn or animated much since You Cried Me. I spent a lot of energy on it, and I think I'm still refueling.
In other news, I've been added to the director roster of
Klasky Csupo's
commercial division
Ka-chew!