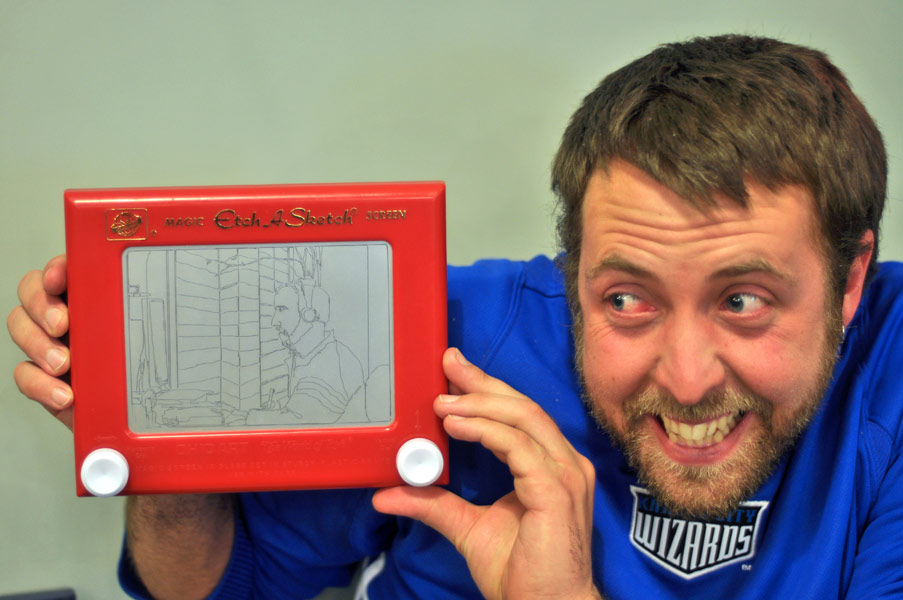 Meet
John Raux
. Artist, explorer, and Etch A Sketch genius. The above photo is a portrait he did of me while I was at work. Click on it to see it big.
John is from Kansas City, but he's in town for a wedding, so Jess and I have enjoyed spending a little time with him. He crashed at our house the other night and we almost killed him with our cats. We got the wrong allergy medicine, so he was coughing and wheezing all night long. Sorry John!
In other news, life has been really up and down lately. I'm glad that God is always good, because if it weren't for him, I'd have gone insane for sure.
Jess and I are still keeping an eye open for a house to buy.
I'm really into chess now. I've been playing for a couple weeks. I'm not very good yet, but I really enjoy it.