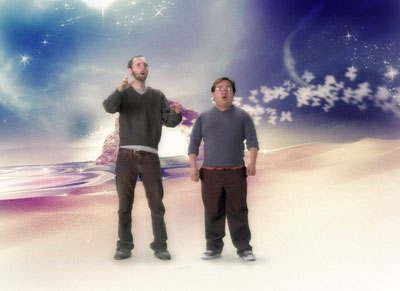 The above image is a still from a nearly finished short Wexley + Digital Kitchen did for Microsoft. It was my first significant acting experience. I played a computer programmer who gets trapped with his friend in a world they programmed.
Also, the other day I was thinking it might be good to purchase my name .com, so I did.
Check it out
. As you can see, I haven't figured out what I'm going to do with it yet. Oh well, it's real estate.
Also also, Kid Show is a finalist in the Adobe Design Achievement Awards.