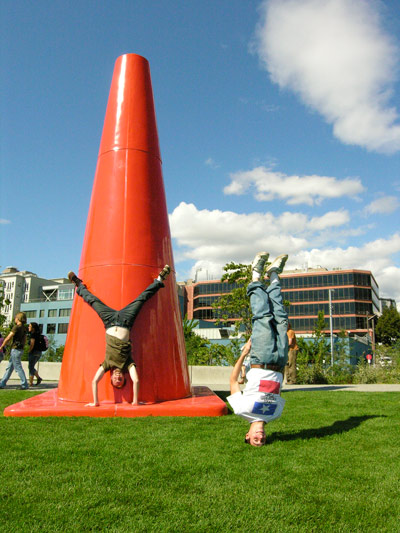 This is Mr. Josh Wakeman and I upside down at the SAM Sculpture Park. Thanks to Miranda Wakeman for taking this shot. Thanks to Josh's skull for being able to withstand his weight. Thanks to the giant cone for being orange.
Oh, and the grass, sky, buildings, etc.
LCD Sound System
makes me want to jump. Check em out--you can listen to every song through the site.
I'm still at work, but I started going insane, so I had to blog. BLOOOG